Warning! This site contains sexually explicit material that is unsuitable for minors and some adults who prefer not to view materials of this nature. To go to the page or image you are seeking, please read the box below.
I am 18 years of age or older and I am above the age of consent for my particular community, state, or nation. I am not currently located in or otherwise subject to the laws of the US states of Louisiana, Utah, Virginia, or Mississippi.
I accept the site's privacy policy.
I acknowledge that I am entering an online site which contains adult-oriented artistic material.
I do not find adult-oriented, sexually explicit or sexually alternative subject matter to be offensive, and I will not permit any minor(s), or person(s) who would be offended by such material(s) to view it.
I am familiar with and understand the standards and laws of the community of my locality, city, town, county, state, province, country or other community to which I belong regarding sexually explicit material. It is legal for me to view, download, and/or possess the material(s) featured on this site.
I assume all liability if entering this site violates any of the standards, statutes and laws of my community.
I am wholly liable for any false disclosures and responsible for any legal ramifications that may arise from the viewing, downloading and/or possession of any of the material(s) contained in this site, or from receiving and materials(s) requested from this site or Beltane Enterprises, Inc., its directors, officers, employees, agents, or independent contractors.
I indemnify Beltane Enterprises, Inc., its directors, officers, employees, agents, or independent contractors, sponsors and internet service providers against any and all claims that may arise as a result of fraudulent entry or illegal use of this site and the material contained herein.
I enter this site voluntarily; I acknowledge that I am solely responsible for my actions and that I agree to hold harmless Beltane Enterprises, Inc., it's directors, officers, employees, agents, or independent contractors, sponsors and internet service providers against any and all claims that may arise as a result of my choice to access this site.
I understand and acknowledge that all material(s) displayed on this website are copyrighted. No reproduction, distribution or other use of the images are allowed. Any material(s) I receive from this site is for my personal use and enjoyment only. I will not reuse the material from this site for any commercial purpose.
By clicking on "Enter" below, I hereby swear under penalty of perjury that I have read the statement above in its entirety, I am at least 18 years of age or older, I am requesting to enter a website that contains adult-oriented artistic material that I intend to view privately with no minors present, and that I am not offended by such material.
---
House of Gord is the home of Ultra Tight bondage since 1998! Gord, the master of Forniphilia, specializes in developing and building the most insane bondage equipment ever made. With futuristic, kinky machines like The Bitch Bender, Cross Mollie, and the Archback Fucking Machine, you can see the hottest models getting screwed every way possible. Gord also specializes in truly exotic rigging scenarios like chicks mounted on his truck, hanging from the mansion ceiling, or pony training out on the lawn. You will see nothing like it anywhere else...
Registered with:
Net Nanny · CYBERsitter · SurfWatch · Cyber Patrol
Labelled with ICRA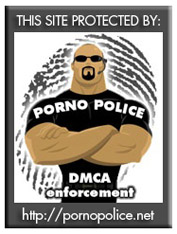 18 U.S.C. 2257 Record-Keeping Requirements Compliance Statement
We at the House of Gord pride ourselves in the fetish role-play activities engaged in and enjoyed by our professional models/actors. We do NOT have any images or video of actual abuse as defined by law and/or common definitions and references.
© Copyright House of Gord 1995-2023